Route 66 Tour-2002
In aid of the 9/11 Fund
Click on the thumbnails to see the enlarged pictures
[ Home ] [ News ] [ Musical History ] [ My Favourites ] [ My Guitars ] [ Concerts ] [ The American Diary ] [ Route 66 Tour-2002 ] [ The Great American Dream ] [ Albums ] [ Photo Gallery ] [ Grove Park Grammar School ] [ Llanymynech Golf Club ]
What an amazing collection of memories! The whole tour was just the most fantastic experience. So many extremes - from a temperature of 14 F in Chicago to 99 F in the Mojave Desert - from 7,000 feet above sea level in Flagstaffe to sea level in Santa Monica - from Eddy Clearwater's fabulous "Reservatuion Blues Club" in Chicago to a parking lot in Winona - but we did it - almost. The closing up of a venue in Oklahoma City deprived me of playing a gig in EVERY town or city in Bobby Troupe's famous song.
What will remain with me forever is the memory of all the wonderful people we met en route, especially those who are working so valiantly to keep alive the spirit of "The Mother Road".
Onstage in San Bernadino.
The Route 66 Blues Tour
Wed Mar 20 - Pre-Tour Party - Donges Bay Clubhouse, Mequon, Wisconsin
Thur Mar 21 - Reservation Blues, Chicago, Illinois
Fri Mar 22 - BB's, St. Louis, Missouri
Sat Mar 23 - Crabby's, Joplin, Missouri
Mon Mar 25 - Humphrey's, Oklahoma City, Oklahoma - Cancelled!
Wed Mar 27 - Brick Oven Bistro, Amarillo, Texas
Thur Mar 28 - Bash's Bar, Lubbock, Texas
Fri Mar 29 - Capital Bar, Socorro, New Mexico
Sun Mar 31 - Cowgirl Hall of Fame, Santa Fe, New Mexico
Mon Apr 1 - Class Act, Gallup, New Mexico
Tues Apr 2 - Gus's Trading Post, Winona, Arizona
Wed Apr 3 - Weatherford Hotel, Flagstaff, Arizona
Thur Apr 4 - Powerhouse, Kingman, Arizona
Mon Apr 8 - Gil's, Barstow, California
Thur Apr 11 - Court Street Square, San Bernardino, California
Fri Apr 12 - Grand Finale Party - Harvelle's, Santa Monica, California
There is so much to say about this whole experience - I could probably fill a whole website! However, space demands that I limit myself to the really outstanding memories:
11th March, Wrexham. North Wales.

- Before leaving for the U.S.A. I was given a Reception with the Mayor of my home town at which I received, from her Worship, copies of the Coat of Arms of Wrexham to give to the Mayors of all the cities on Route 66 that had promised Proclamations of Support for the tour. this ceremony was particularly poignant for me as the Mayor, Sandy Mewies, and I have been friends for nearly forty years!
22nd March. Springfield, Illinois - Had lunch at the "Cozy Dog

Diner" with Bob Waldmire, son of the originator of this delicious type of hot-dog, and Tom Teague, Steinbeck

Award winning author. Tom gave me, and signed, a copy of his book "Searching for 66".
24th March, Kansas -

There's not much of Route 66 in Kansas but we got there!
25th March - A posting on the Route 66 e-group bulletin board said that we had been spotted in Afton, Ok. Apparently a woman had spotted the van with the "Roy Mack Route 66 Blues Tour" signs emblazoned on the side and had rushed out to wave to us. Ten minutes later she spotted us going in the opposite direction! The moral of this story? Authorities in Oklahoma, please get the Mother Road better signposted!
26th March, Clinton, Oklahoma - It was on a journey from Albuquerque to Milwaukee in October 2001 that the idea of doing a

Route 66 Tour in aid of the 9/11 Fund, came to me. We were staying at the Route 66 Hotel across the road from The Route 66 Museum. We discussed the idea with the staff at the museum so it gave us great pleasure to return there whilst on the Tour.
27th March, Amarillo, Texas -

Whilst performing at the Brick Oven Bistro I am interviewed live on the local T.V. station during their Ten p.m. news programme. I end the interview by launching into "Route 66"!
28th March, Lubbock, Texas - What happened there will live with me forever. I had always wanted to visit the city where Buddy Holly was born, raised and buried.

I was invited to meet the Mayor of Lubbock to receive, so I thought, a proclamation of support, as I had received from the other Mayors along the route. The meeting was to take place at the Buddy Holly Centre, which I though a little unusual. When I got there I received, not the proclamation as expected ,but honorary citizenship of the city. What an emotional experience. Imagine, me, an honorary citizen of Buddy's city!

After the ceremony I went to visit Buddy's grave. A very simple plaque marks the spot where lies probably the greatest rock'n'roll songwriter ever.
Two very precious documents from Lubbock
2nd April, Winona, Arizona -


I've done some crazy gigs in my time, but.....the parking lot of a filling station and trading post? Absolutely brilliant! When I tell my friends that I've played on Route 66, I'm not joking!
3rd April, Flagstaff, Arizona - What an amazing experience! I never thought that I would be breathless while singing and playing guitar, but then I never thought that I would be doing so at over 7,000 feet above sea level!

The Weatherford Hotel, which contains "Charley's Bar" is quite rightly described as "historic" and is right on Old Route 66. I loved Flagstaff so much that I've returned twice since, but as a tourist!
4th April, Seligman, Arizona - Tom Teague had told us that we must visit the "Snow Cap Drive-In" in Seligman and meet the redoubtable Juan Delgadillo. He was not wrong! Juan was the most amazing

character (sadly he died in June 2004). However his spirit lives on as his family keep up the tradition. Just a thought...why isn't it called the "Mad Cap drive-In"? (Anyone who has been there will know what I mean!)
4th April, Kingman, Arizona

-

Loved this venue, The Powerhouse, alongside the railroad tracks, although the horns of the locomotives were quite disturbing, especially in slow songs! It had been opened as an electricity generating station in July 1907 to supply power to the local mines but was given the "kiss of death" by the completion of the Hoover Dam, with its cheap production of hydro-electric power, in 1938.
5th April, Mojave Desert -


Since we had a few days before the next gig we went in search or the "real" Route 66 and found it! Crossing the desert was fascinating..... and hot!
7th April - The Chicago Sun Times publishes a lengthy article about the tour in it's travel section. They also publish a "Tour Diary" for the first week of the tour.
8th April, Barstow, California -

The gig at Gil's Place was organised in conjunction with The Barstow Route 66 Museum an outstanding place run by wonderful people. A really nice venue with a great atmosphere. Barstow itself is a great little town, another place that I have returned to.


11th April, San Bernardino, California -

My favourite gig of the tour because it was so different. Outdoors, in Court Street Square, and starting my performance at 5-30 made it so.

The city council who put on the gig delegated one of their employees to act as a "roadie" since we could not get the van very close to the stage. He introduced himself as, simply, "Joe" and is an Apache! A most wonderful, and helpful, guy!
Close-up
12th April, Santa Monica, California -

The end of the road, literally! What a hectic, tiring, but nonetheless very enjoyable, three weeks. I must thank: Mary Waller for organising everything and driving: Eric Griswold for being a wonderful sound engineer roadie and co-driver but most of all the people of America who supported us so well and gave so generously to such a worthy cause.

Ready for home!
A final thought:-
The car I use for gigs in the U.K. and the one I don't!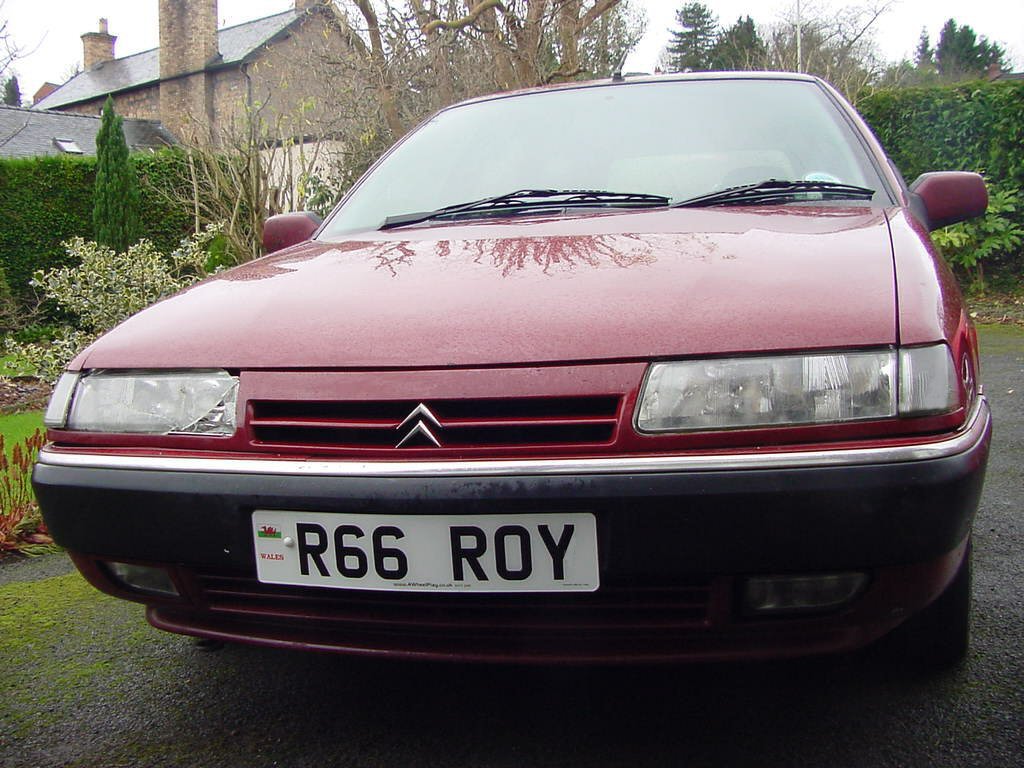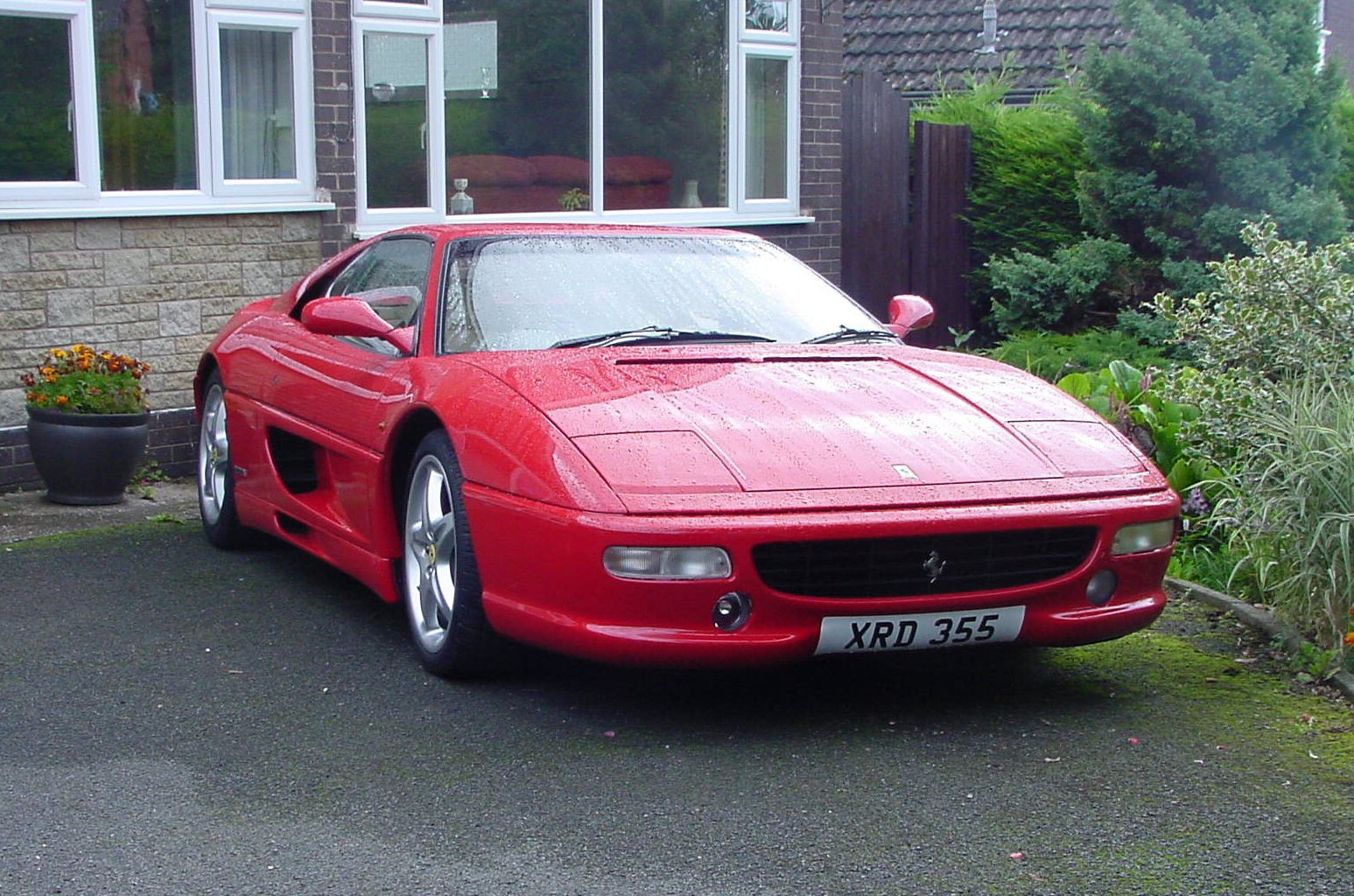 Need I say more?