My Guitars
[ Home ] [ News ] [ Musical History ] [ My Favourites ] [ My Guitars ] [ Concerts ] [ The American Diary ] [ Route 66 Tour-2002 ] [ The Great American Dream ] [ Albums ] [ Photo Gallery ] [ Grove Park Grammar School ] [ Llanymynech Golf Club ]
The guitar that you are listening to on "Reconsider Baby" is the Guild Starfire.
Christmas 2007 saw the 50th anniversary of my having my first guitar - a round sound hole acoustic bought, by my father, from Rushworth & Dreaper in Liverpool. Whilst moving house I found the receipt for that guitar - nine guineas! Nothing now but at that time a whole week's wages for my father! When The Renegades first started I bought, courtesy of money earned on my "paper round", an electric pick-up which fastened across the sound hole. Through the years I progressed to the guitars shown below: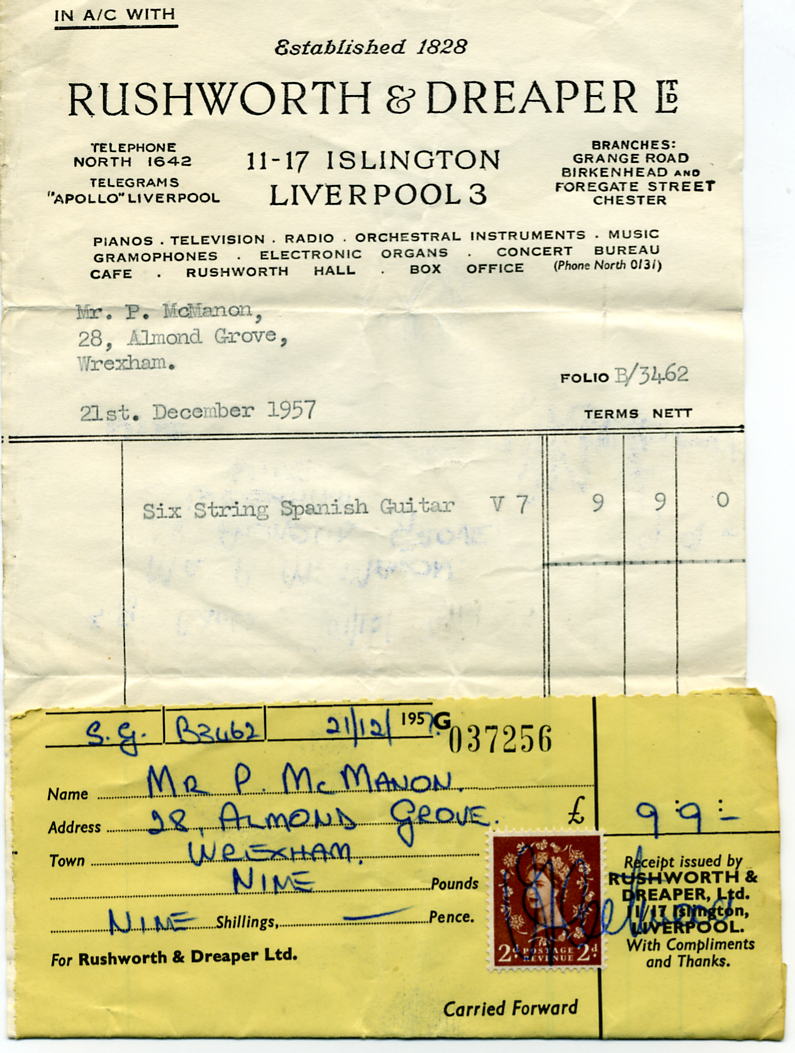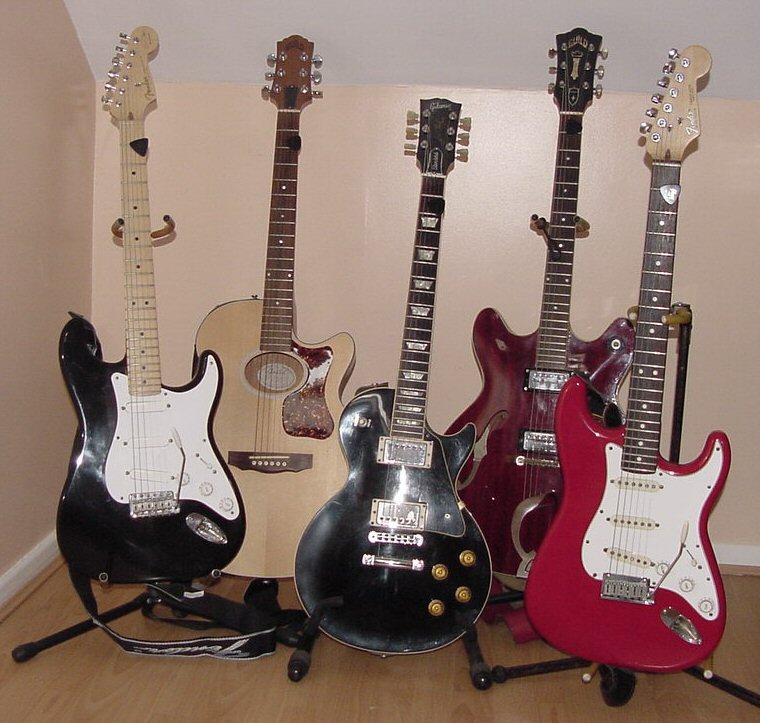 My "Nest of Guitars"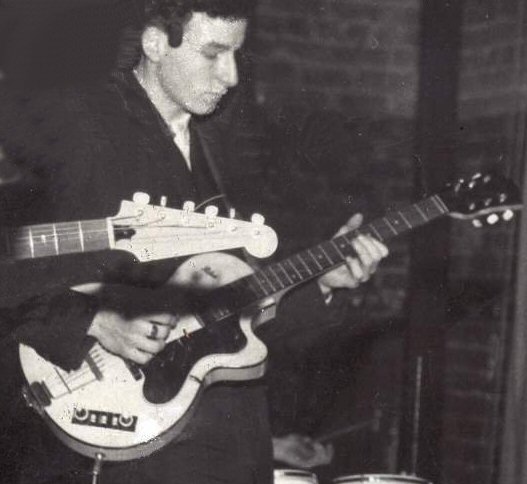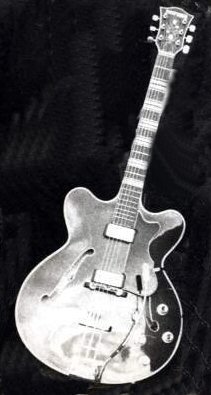 Hofner Club 50 (1959) & Hofner Verithin Stereo (1961)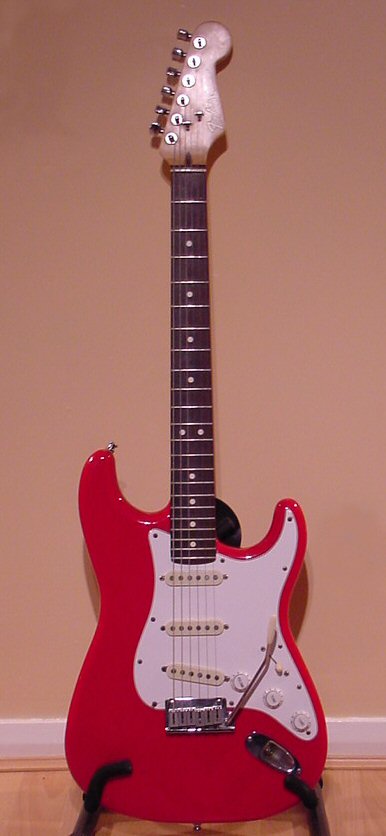 Guild Starfire 1V (1966) Fender Strat. (1988)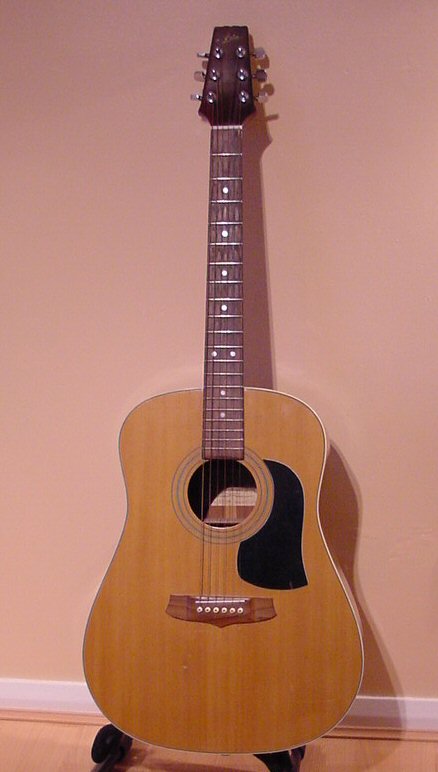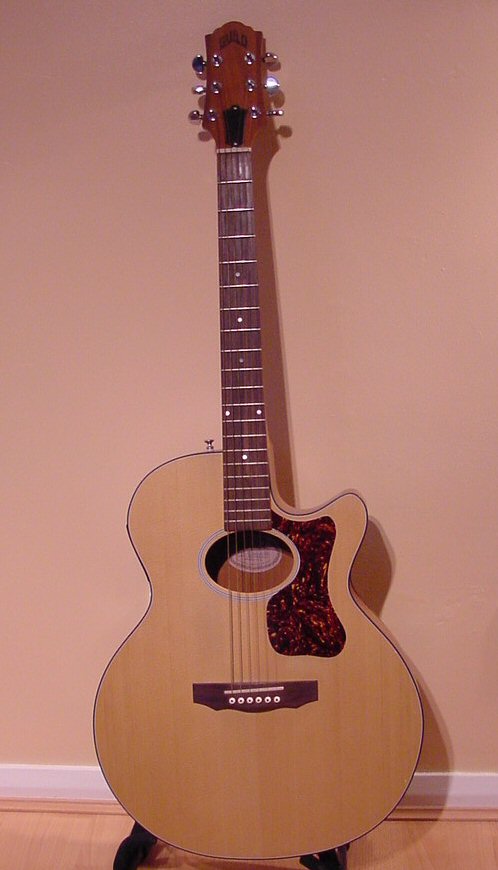 Aria Acoustic (1992) Guild Songbird (1998)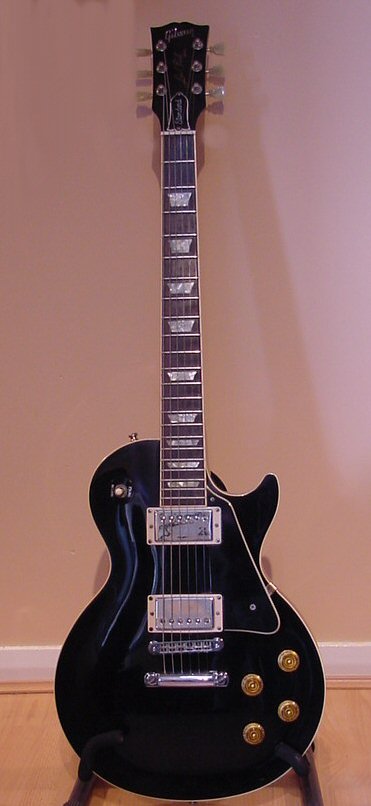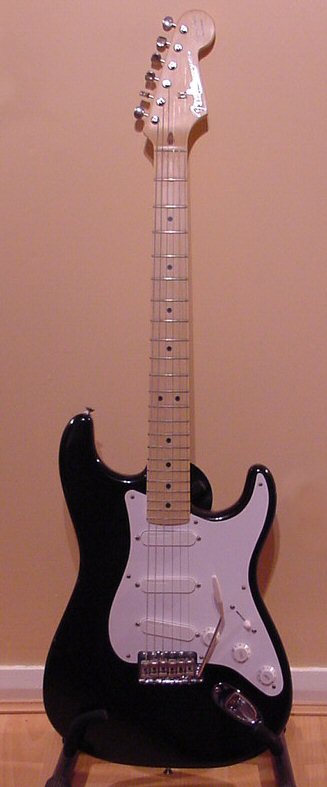 Gibson Les Paul (2000) Fender "Eric Clapton" Strat (2002)
Apart from the two Hofners I still have all of these instruments.