Albums
[ Home ] [ News ] [ Musical History ] [ My Favourites ] [ My Guitars ] [ Concerts ] [ The American Diary ] [ Route 66 Tour-2002 ] [ The Great American Dream ] [ Albums ] [ Photo Gallery ] [ Grove Park Grammar School ] [ Llanymynech Golf Club ]
Roy has, so far, produced three albums: one whilst with the band, Speakeasy, entitled "Destiny", and two solo albums: "Shades of Blues" and " Then & Now".
Destiny
"Speakeasy" were a four-piece band from Wrexham, North Wales. The line-up was: John Lloyd (vocals), Phil Davies (drums), John Brothers( bass guitar) and Roy (lead guitar). The album was recorded in 1985 at RPM Studios in Wrexham. Unfortunately work commitments meant that John Brothers had to leave the band shortly before the recordings took place. He was replaced by Norman Hughes. Four of the eight tracks were written by Roy, a further two in collaboration with John Lloyd. The title track is now playing.
Roy Phil Norman John
Track List.
1. Destiny - Jazzy with a "latin" feel. In retrospect the words were very prophetic!
2. Unwaith Eto Níol - A Welsh version of "The Green, Green Grass of Home".
3. Still RockíníRoll - Roy provides the vocal on this Billy Joel classic.
4. Talk to You - A "laid-back", short, love story.
5. Good Times, Bad Times - She left but then returned!
6. Paid a Chrio (Don't Cry) - John's words are autobiographical - having to leave home to find work in another land.
7. Pictures on a Wall - A story of nostalgia.
8. Lucifer - A warning against the evils of alcohol and drugs!
Shades of Blues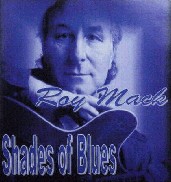 17 tracks, including 6 original compositions!
All instruments, except certain Piano parts, played by Roy Mack.
Tracks marked * written by Roy Mack.
1. Jumpin' at Shadows - If you like cool, laid-back, blues ballads, this is as good as it gets.
2. Don't Want Your Lovin' * - A hard rockin' tale of love gone bad ! Derek "Noddy" Crewe guests on piano.
3. Stop Messin' - Up tempo blues/rock. A Peter Green song.
4. Before You Accuse Me - Acoustic version of the blues classic.
5. You Don't Answer - Slow blues at its best with amazing piano played by Big Jim Clelland.
6. 754,S.Wabash * - An instrumental, dedicated to? (If you don't know the answer, you're NOT a blues fan!).
7. I Loved Another Woman - Faithful reproduction of the Fleetwood Mac classic.
8. If You Be my Baby - Heavy rock influenced version of this Peter Green song.
9. Midnight Blues - Cool & very laid back Gary Moore number.
10. I'm Tore Down - Roy in "Clapton mode" for this blues standard.
11. Stompin' With "Mr.H" * - Interesting instrumental based on the harmonica riffs of Chicago's "Mr.H".
12. Lost Not Found * - Classic slow, sad blues with great piano from Derek "Noddy" Crewe.
13. Cold Day In Hell - Composer Gary Moore's early heavy rock influences are much in evidence on this track .
14. Reconsider Baby - What can we say? A blues classic, given traditional treatment.
15. Need Your Love So Bad - Another "tribute to Peter Green" track. Cool, smooth, smoochy, dreamy. . . .
16.The House Is Rockin' - Doesn't everyone love SRV? Roy certainly does. Listen out for Roy's piano solo!
17. Chicago Girls * - The story behind Roy's composing of this song would take a whole book, suffice to say it was written at 6-30am !!! Derek Crewe is on Piano and Roy plays organ.
Then & Now
The title says it all! This is a look back at some of Roy's favourite songs by his favourite artistes that he has enjoyed performing throughout his career. The track list reflects Roy's changing musical styles from the fifties to the nineties. The story behind this album's "long time in the making" is related on the "News" page.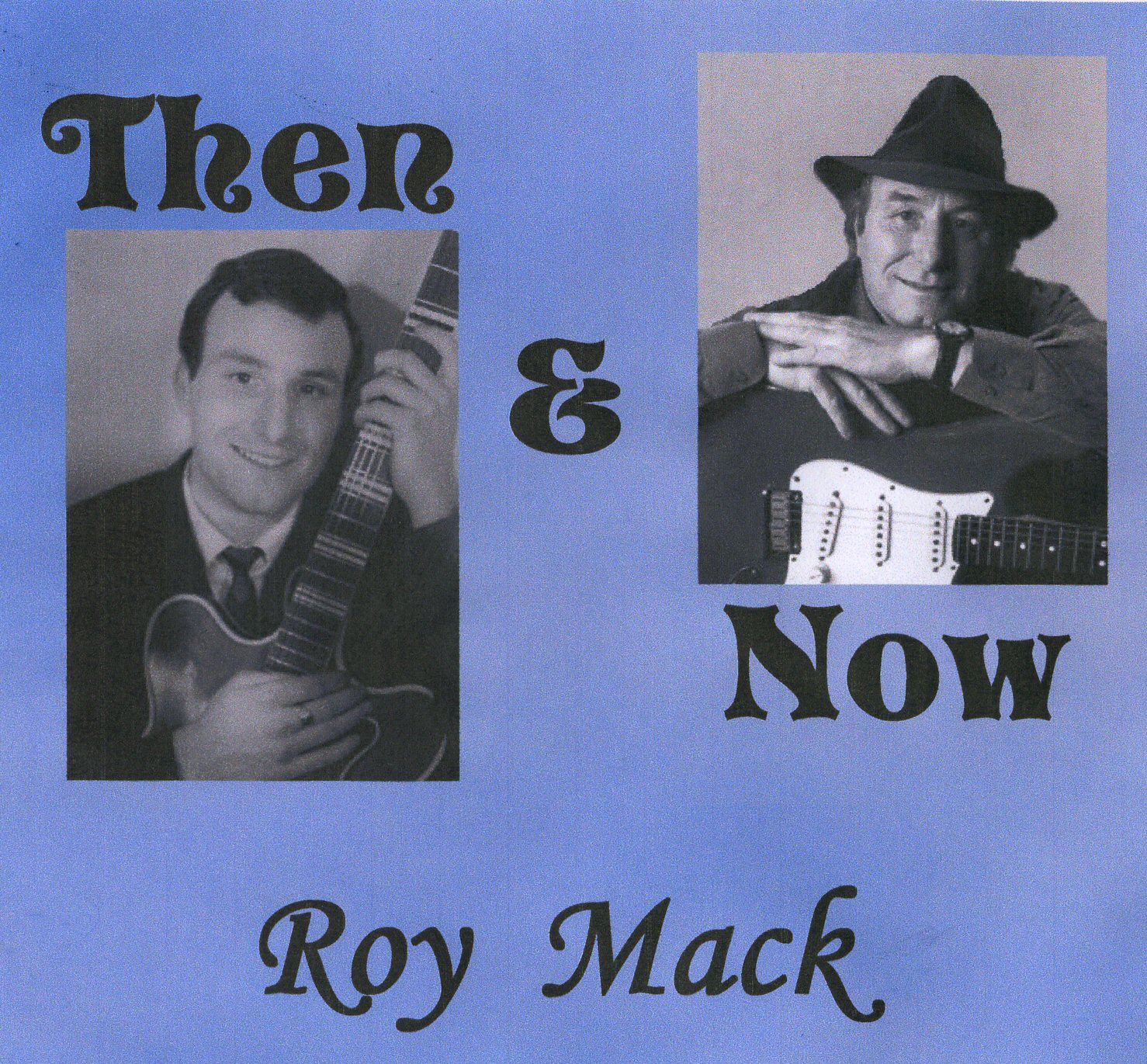 Track List
1. Sweet Little Rock'n'Roller (Chuck Berry) - Chuck was Roy's first, and greatest "influence".
2. Baker Street (Gerry Rafferty) - This is just a fabulous song!
3. Apache (The Shadows) - Roy's favourite by his favourite instrumental band.
4. Green River (Creedence Clearwater Revival) - Great song by a great band.
5. What Do You Want To Make Those Eyes At Me For? (Emile Ford & The Checkmates) - The first No. 1 hit of the sixties and Roy was there at the beginning of Emile's career!
6. Riders In The Sky (The Shadows) - Another one by Roy's favourite "live" band.
7. Great Balls Of Fire (Jerry Lee Lewis) - "The Killer" had to be there, somewhere.
8. Love Is All Around (Wet Wet Wet) - A massive hit in the nineties (15 weeks at No.1)
9. Fanfare For The Common Man (Aaron Copeland) - Roy performs the ELP version of this great composition.
10. Heartbeat (Buddy Holly) - A favourite of the all-time greatest Rock'n'Roll songwriter.
11. Whatever You Want (Status Quo) - Stll rockin' after all these years.
12. Wonderful Land (The Shadows) - Another great Shadows tune.
13. Let's Dance (Chris Rea) - A favourite dance number.
14. Don't Let The Sun Catch You Crying (Gerry & The Pacemakers) - One of Roy's all-time favourite ballads.
15. Travellin' Band (Creedence Clearwater Revival) -Another great rock song.