[ Home ] [ Booking Information ] [ News ] [ Stage Show ] [ Musical History ] [ My Favourites ] [ My Guitars ] [ Concerts ] [ The American Diary ] [ Route 66 Tour-2002 ] [ The Great American Dream ] [ Albums ] [ Photo Gallery ] [ Grove Park Grammar School ] [ Llanymynech Golf Club ] [ Links ]
News
The track playing is "Before You Accuse Me"
One of my favourite albums is "Riding with the King" by Eric Clapton and B. B. King.
Can you imaging how proud I am of these two guitars ?
Coming home!
The following article appeared in the Wrexham Leader on Thursday 25th March 2010.........
........and this one in the Liverpool Daily Post, Wednesday 31st March.
May 2009 saw the 50th Anniversary of The Renegades first gig.
To celebrate this Anniversary Roy arranged a party for friends. Amongst the attendees were two other Renegades, Kevin Hughes and Derek Crewe.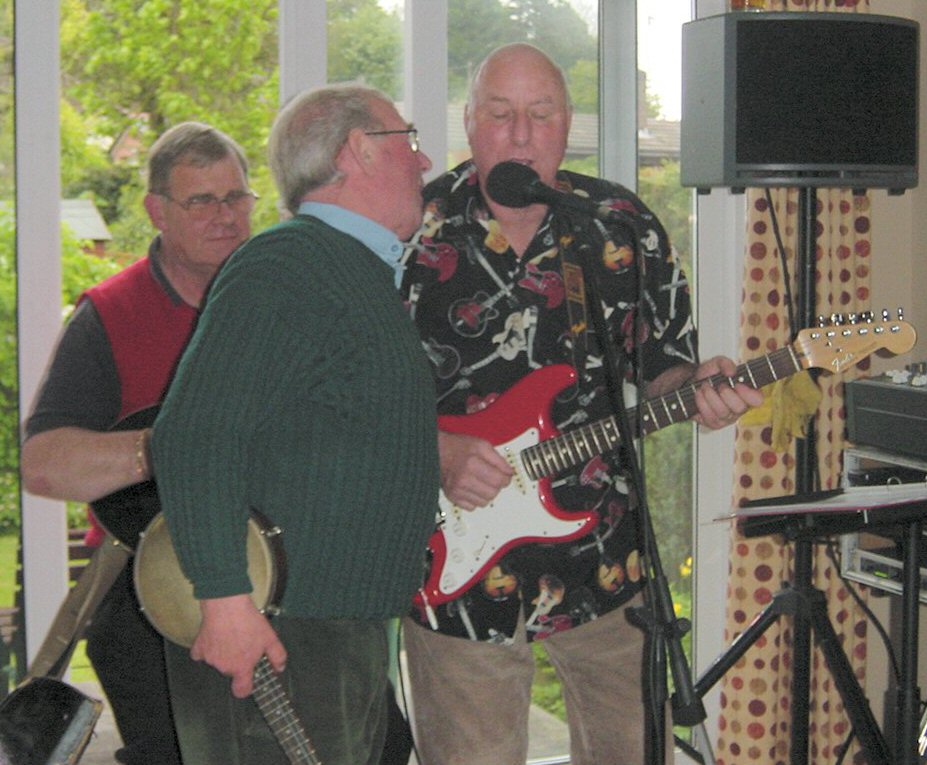 KKevin, Derek & Roy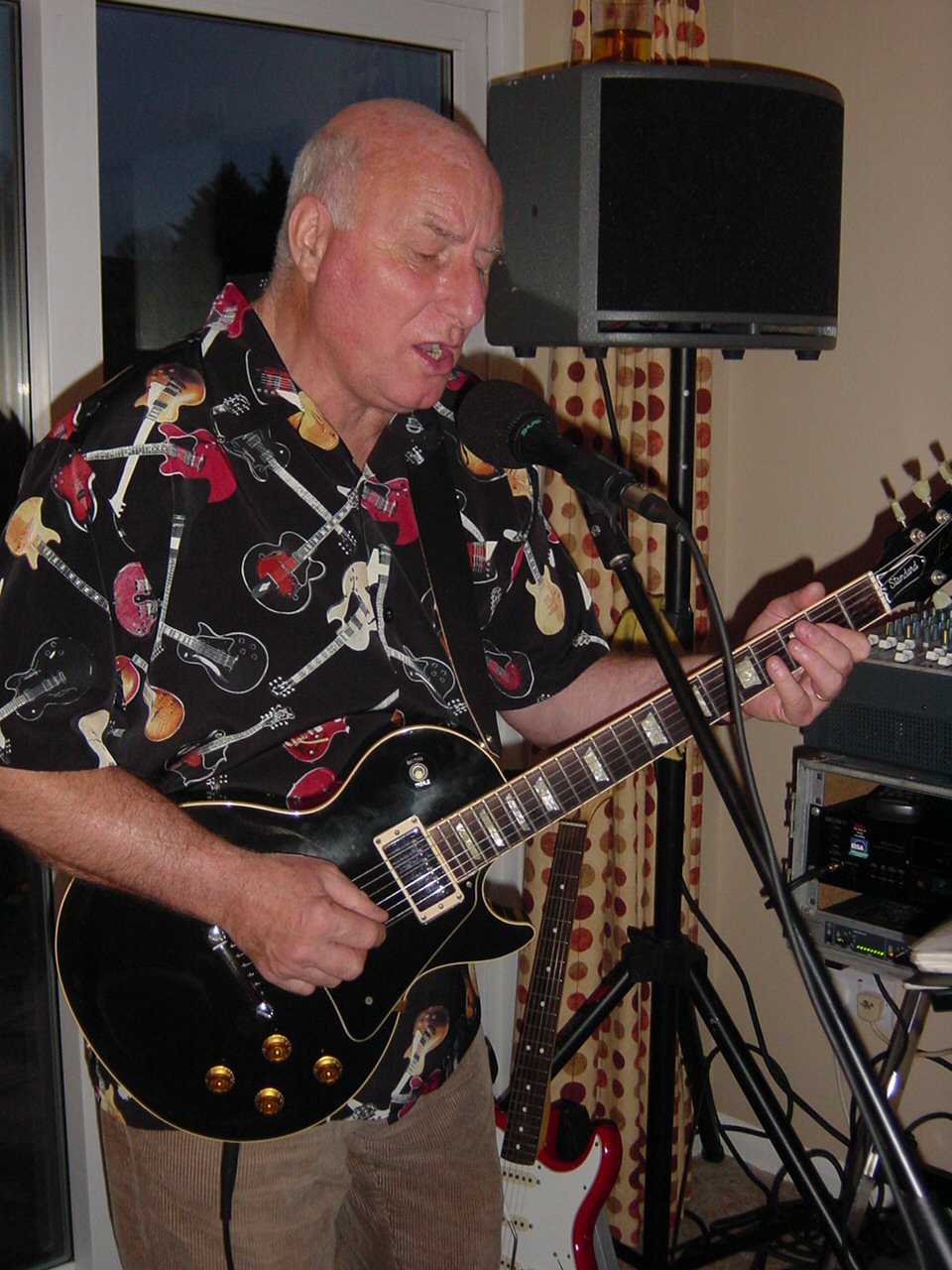 Roy - still going strong in the "wee small hours" !
On The Road Again!
Roy has decided to come out of "retirement" and intends playing a few , select, gigs a year. Prior to this he will perform a few songs at a Garden Party, that he is hosting, to celebrate the 50th Anniversary of his first ever gig with "The Renegades".
It's finished!
When Roy decided to change his musical direction in early 1997 he began work on an album which was to be his "swan song" from his previous types of music. This was to be a collection of songs, by many of his favourite artists, that he had enjoyed performing over the previous thirty eight years! Having recorded all the tracks he went on holiday, in August of that year, intent on finishing mixing the tracks on his return. As is well documented elsewhere in this site, this was not to be. In August 2008 he came across the master tape of this album and decided to get it finished. It has now been completed and will be released in the very near future.
After a long break, Roy is back in the studio working on tracks for a new project, This may result in a "one-man show" based on Roy's musical journey which took him from a poor estate in a small North Wales town to festivals in the U.S.A. and the blues clubs of Chicago and from the 1950's to the 21st century!
This work is now under way! Roy is busy re-recording and re-mixing some of the tracks of the album he was working on before his tragic accident. This involves going back to the days of The Renegades and Dave Eager & The Beavers