The Great American Dream
[ Home ] [ News ] [ Musical History ] [ My Favourites ] [ My Guitars ] [ Concerts ] [ The American Diary ] [ Route 66 Tour-2002 ] [ The Great American Dream ] [ Albums ] [ Photo Gallery ] [ Grove Park Grammar School ] [ Llanymynech Golf Club ]
I don't know about you but when I was growing up in Wrexham during the early days of Rock'n'Roll I used to dream about those places with evocative names prevalent in so many song titles: St. Louis Blues: Kansas City: Sweet Home Chicago: etc. Little did I know that many years later not only would I be visiting these places but I would be performing in them! When this happened I made a point of singing St. Louis Blues in St. Louis, Kansas City in Kansas City and, best of all, I achieved a lifetime ambition by performing Sweet Home Chicago in the Windy City! Those of you who have heard my album, Shades of Blues (see page), will know that there is a track on there entitled "Stompin' with Mr. H". When I first visited Chicago in 1997 I had the opportunity to "jam" with some of the best musicians in Chicago at Buddy Guy's "Legends" club.
That I was able to visit these places is down to my music. To visit places of such musical significance is like a dream come true.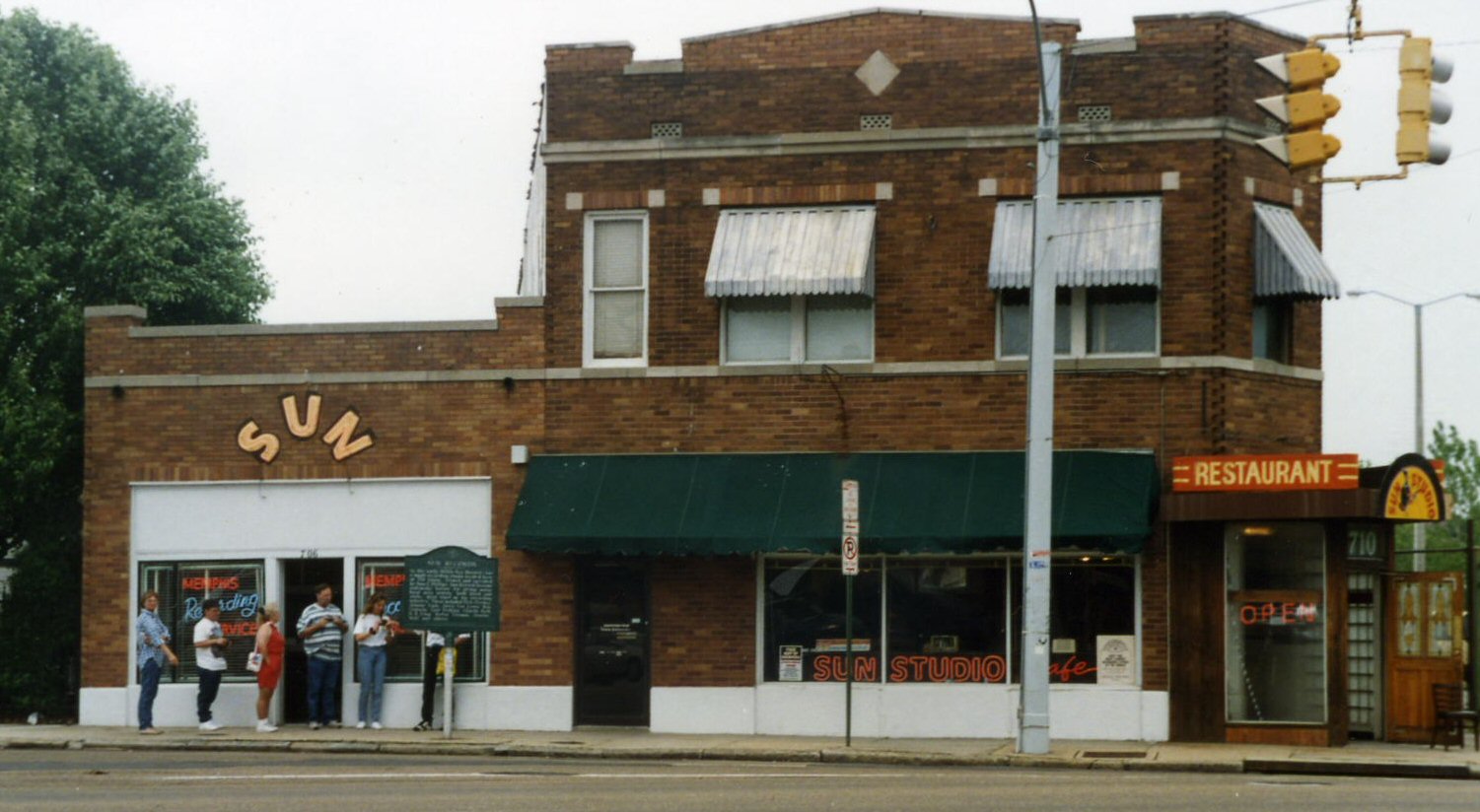 Sam Phillips' Sun Records, Memphis. The plaque says it all!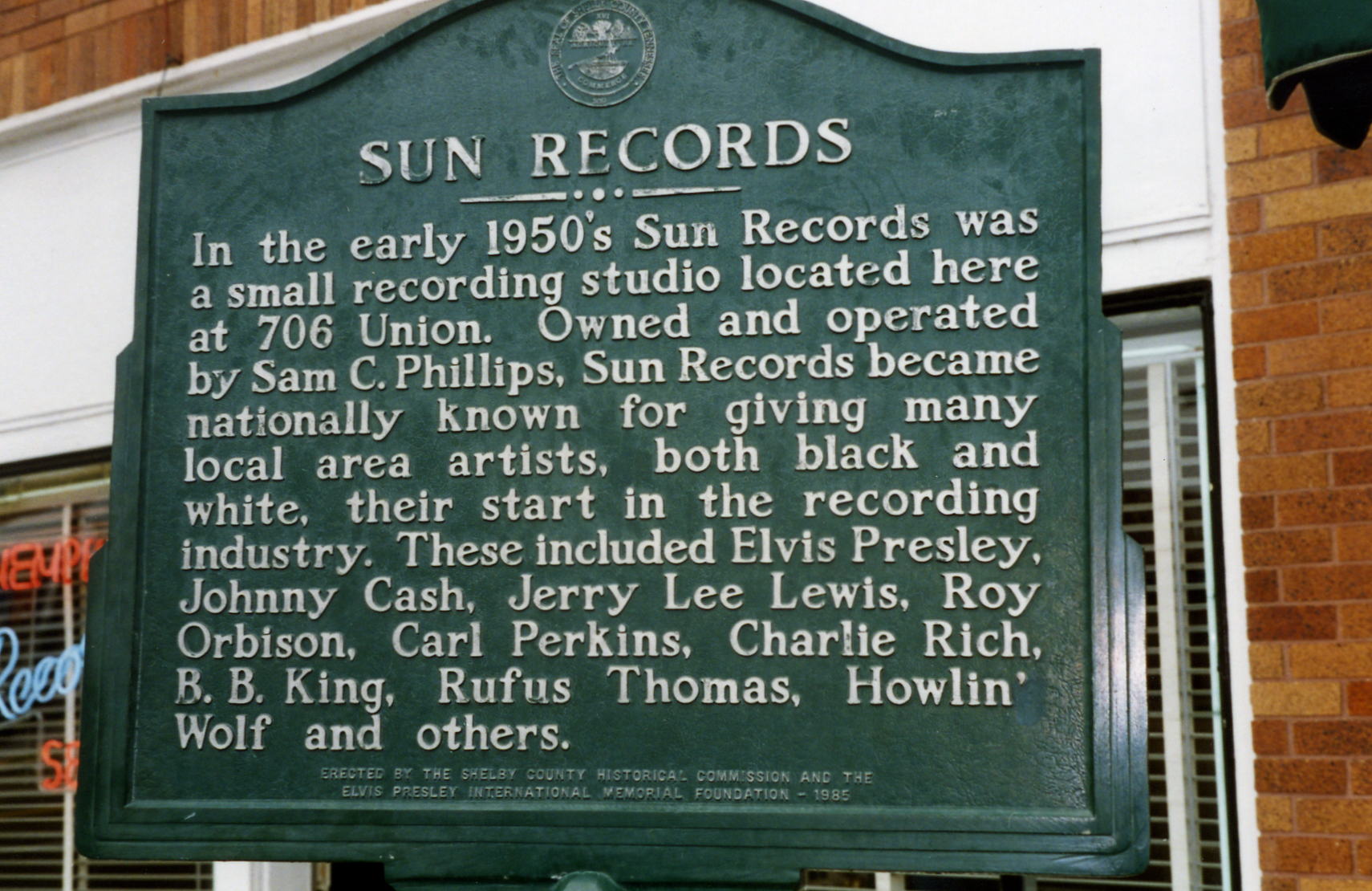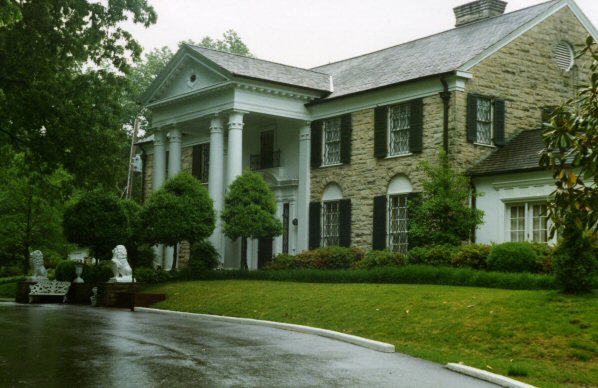 Graceland - Home of "The King"
I am often asked "what made you want to play guitar?" Well I started before most of my contemporaries because I had already learned to play the Ukelele Banjo before the skiffle craze hit Britain. When it did I was able to switch to guitar courtesy of my Christmas present in 1957 - an acoustic guitar! Then along came Buddy Holly and I learned to play "Oh Boy". At that time I just strummed along humming my favourite tunes. These were by people like Bill Haley, Elvis, Jerry Lee Lewis...Then it happened! 1958 - I heard the song that was to change my life....Chuck Berry's Johnny B. Goode. That was it, I was going to be a lead guitarist or bust!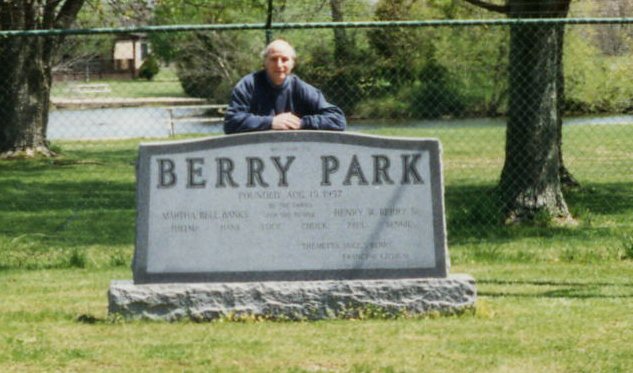 Chuck's place in Wentzville, Missouri
In January 2000 I was invited to a guided tour of the former Chess recording studio in Chicago, now the home of the Blues Heaven Foundation.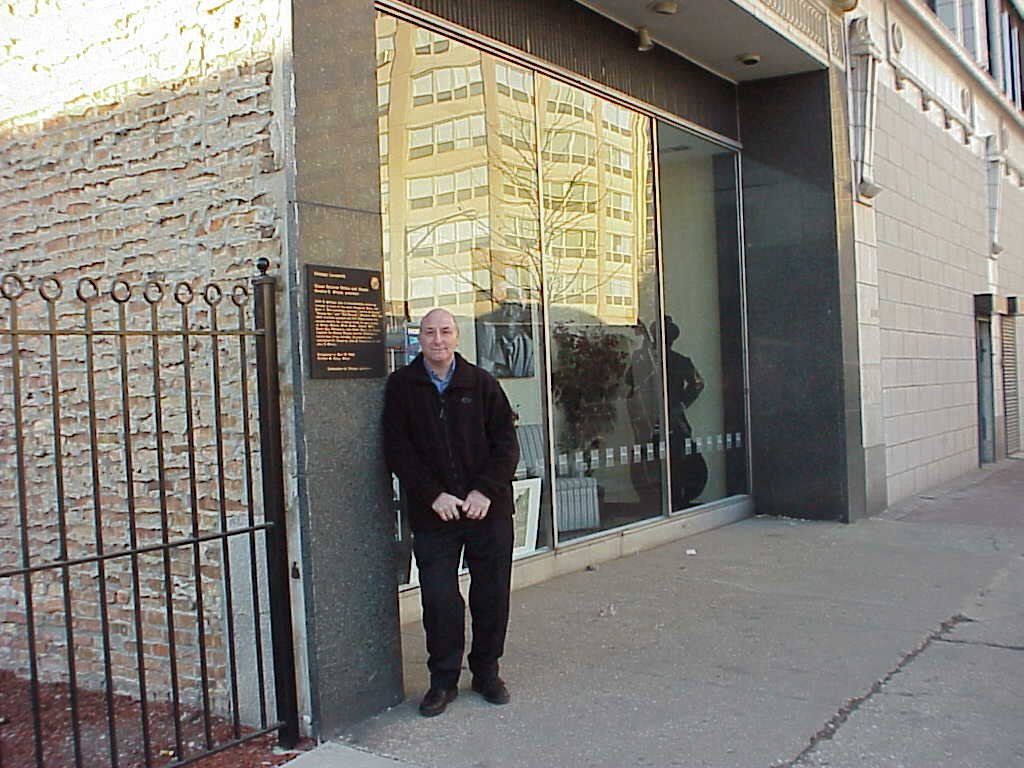 2120, South Michigan Avenue - formerly Chess Studios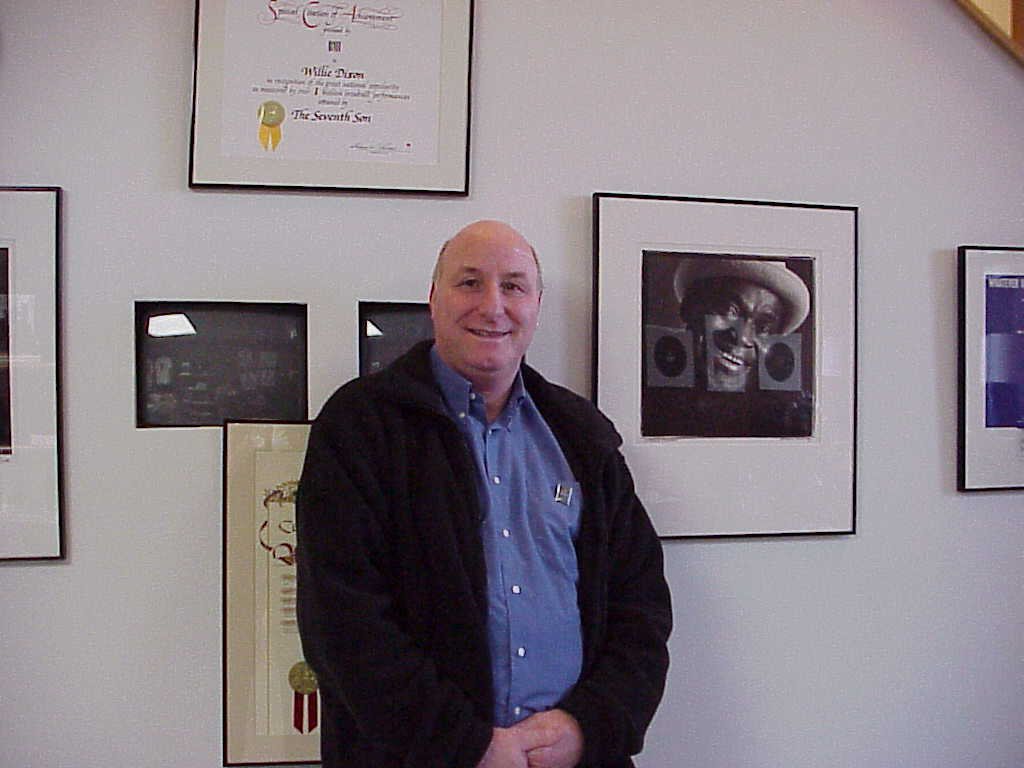 Inside the studio where Johnny B. Goode was recorded!
I also went to the Hopefest 2000 Concert and on the afternoon of the show was invited along to the Blues Heaven Foundation to meet Chuck Berry and Bo Diddley!
The events of 22nd March 2002 in Lubbock are documented in the Route 66 page. Needless to say that it was a day of mixed feelings for me. The joy at being made an honorary citizen and the sadness at standing alongside Buddy's grave.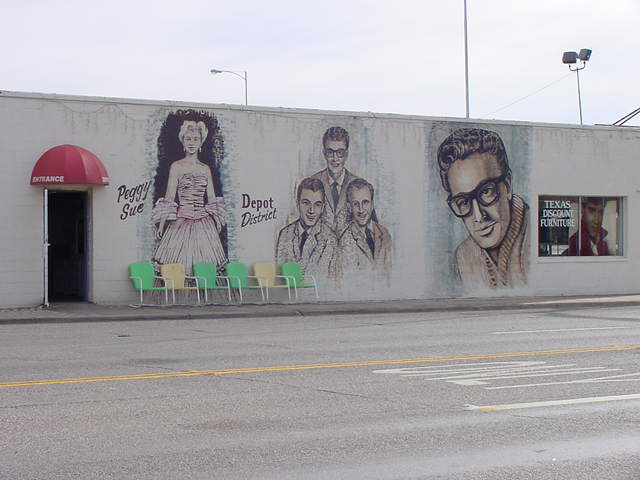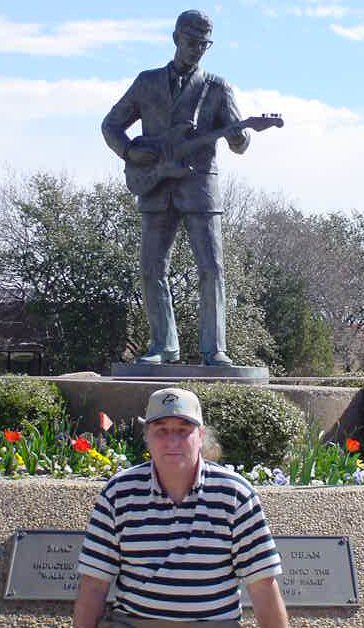 I have also had the opportunity to visit some of the U.S.A's most well-known attractions!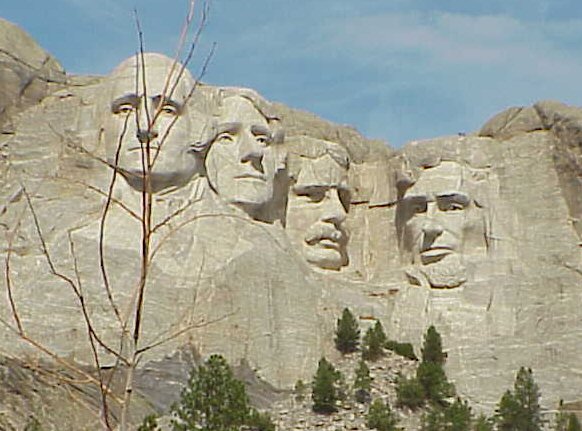 Mount Rushmore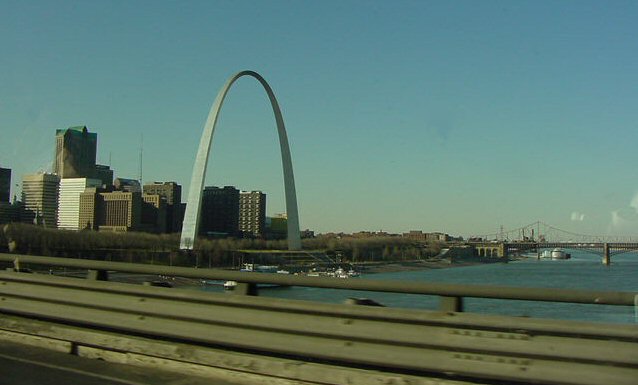 The Gateway Arch, St. Louis - where the wagon trains of the pioneers crossed the mighty Mississippi River.
As a Welshman, this map on the Chicago Suburban Line made me feel quite "at home"!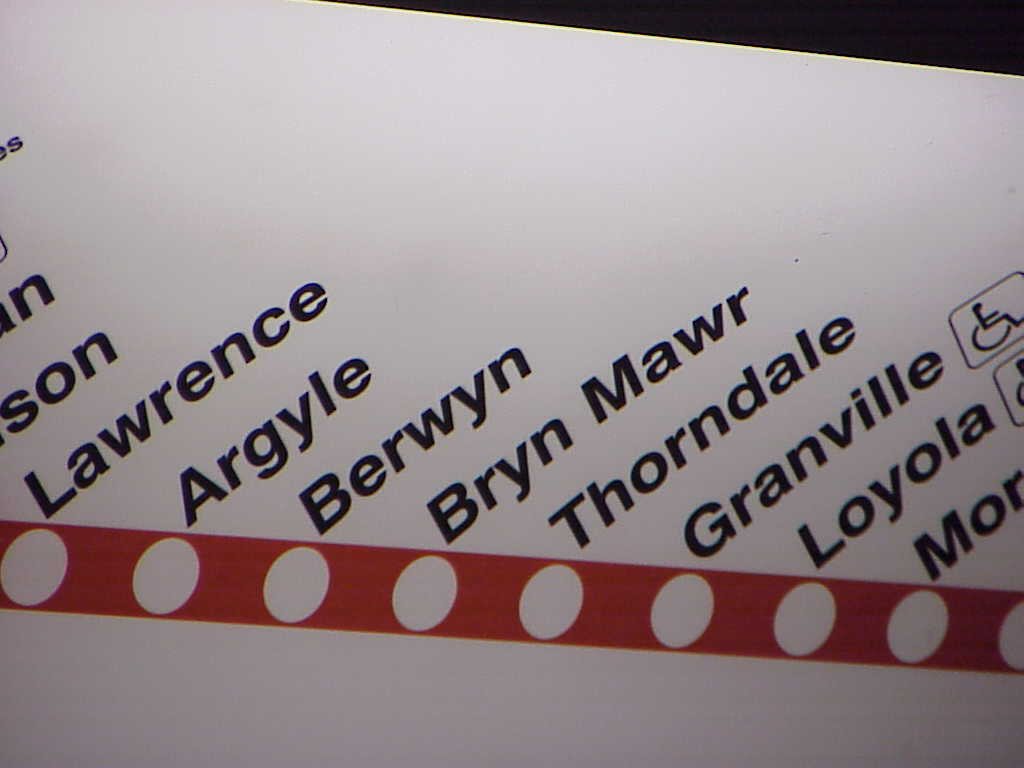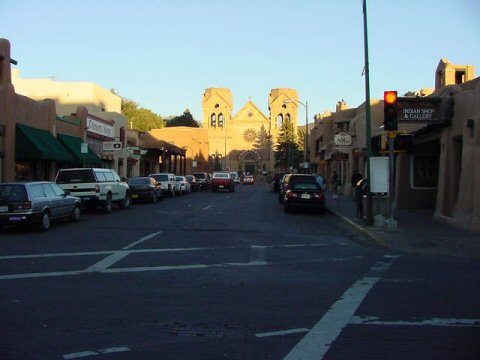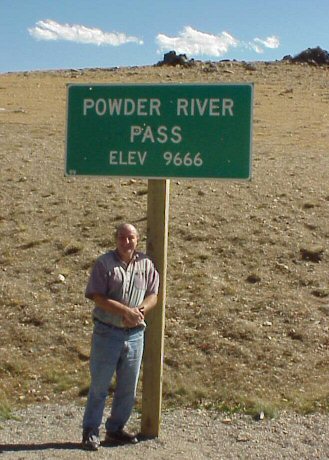 The main street in "Old" Santa Fe The Continental Divide
Perhaps the most famous view of all now, sadly, much altered.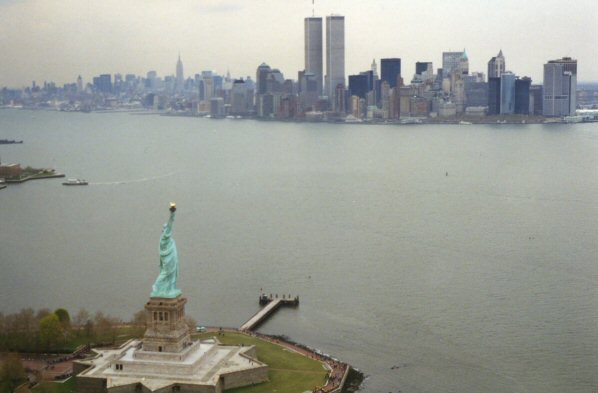 Yes, I did take this photograph from a helicopter!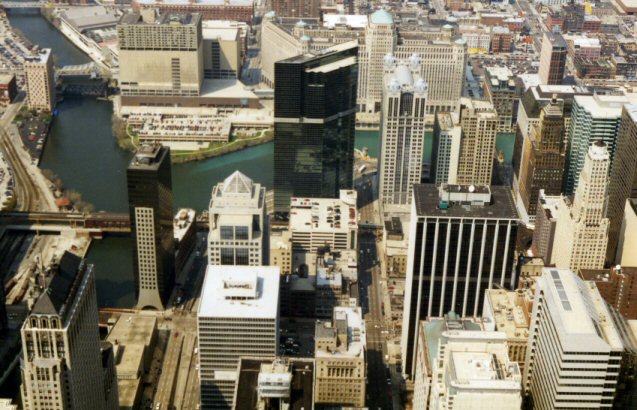 The Chicago River from Sears Tower.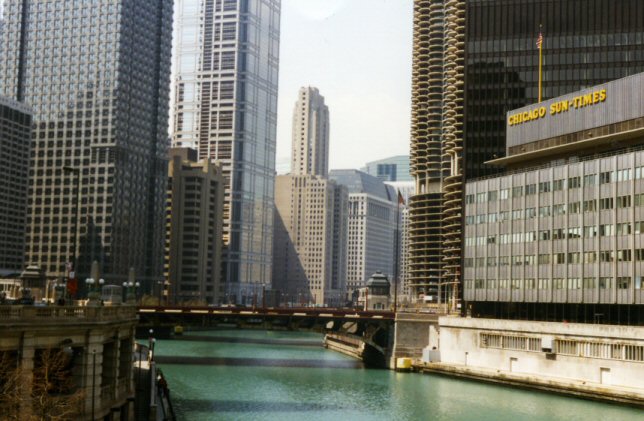 The Sun Times covered the Route 66 Tour with a "Tour Diary"