Apache
(To return to the main page click here)
In 1960 The Shadows had a number one hit with "Apache", a fabulous melody with a superb arrangement.
I can go one better than that.....
In 2002, whilst on my "Route 66 Blues Tour", I was booked, by the city council, to play in the city square in San Bernadino, California.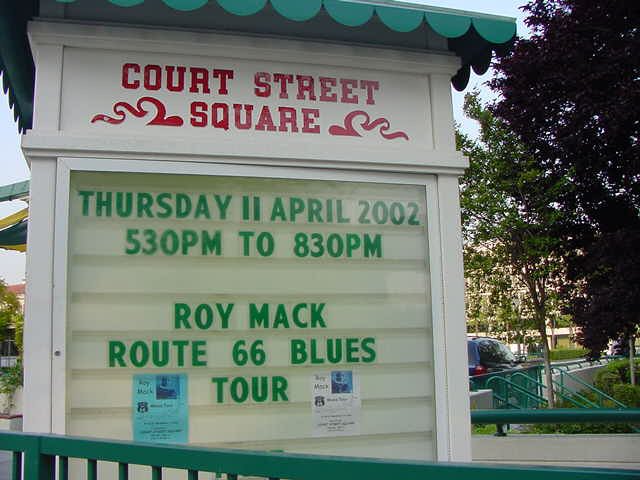 It was a late afternoon gig. People came from their offices, after work, fully equipped with picnic hampers, bottles of wine etc., and proceeded to make themselves comfortable either on the grass, or on the chairs provided.
We couldn't get the van close to the stage so the council had provided me with a "roadie" who was one of their park keepers. His name was Joe.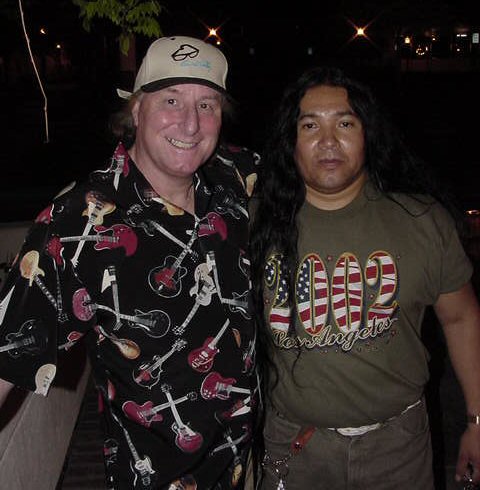 I bet you've guessed where all this is leading? Yes, Joe is, of course, a full-blooded Apache!